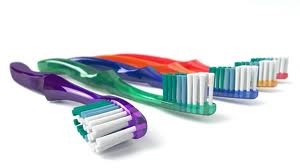 Gum disease (periodontal disease)  affects 98% of us and is the most common cause of tooth loss. Plaque and calculus collects on or around teeth and undermines the gum health causing bleeding gums. Smoking makes things worse!
50% of people with gum disease will lose their teeth.
There is also a link with heart disease  diabetes and other chronic illness-
Good oral hygiene- cleaning teeth twice a day with an electric tooth brush and using glides teepees and floss will help to stop this. Also a regular visit to our HYGIENIST will help keep your mouth healthy.
So healthy mouth- healthy body!
Visit our hygienist to find out more.
http://www.dentalhealth.org/tell-me-about/topic/gum-disease/gum-disease