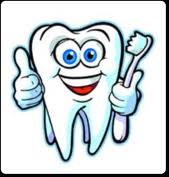 Most of the patients who have their dental care under "Warrens plan" come to the practice twice a year.
These patients have well maintained mouths cared for by the dentist and the therapist
when they visit us , they  usually just need an examination, a scale and polish and a top up of their oral hygiene. Occasionally if they are unlucky they need a small filling
the cost of the plan is 50p a day and includes :
check up and full mouth screening by the dentist every 6 months
appointment with hygienist   for periodontal maintenance
week day emergency access to and advice from your dental practice.
emergency cover at week ends and holidays from an appropriate dentist in your area with no charge
20% off dental treatment including crowns
access to modern contemporary dental techniques and filings  with no restrictions
access to dental implants with your dentist
access to orthodontics  with your dentist
access to sedation techniques with your dentist
ALL THIS FOR 50p A DAY.
ALL WELCOME TO JOIN .